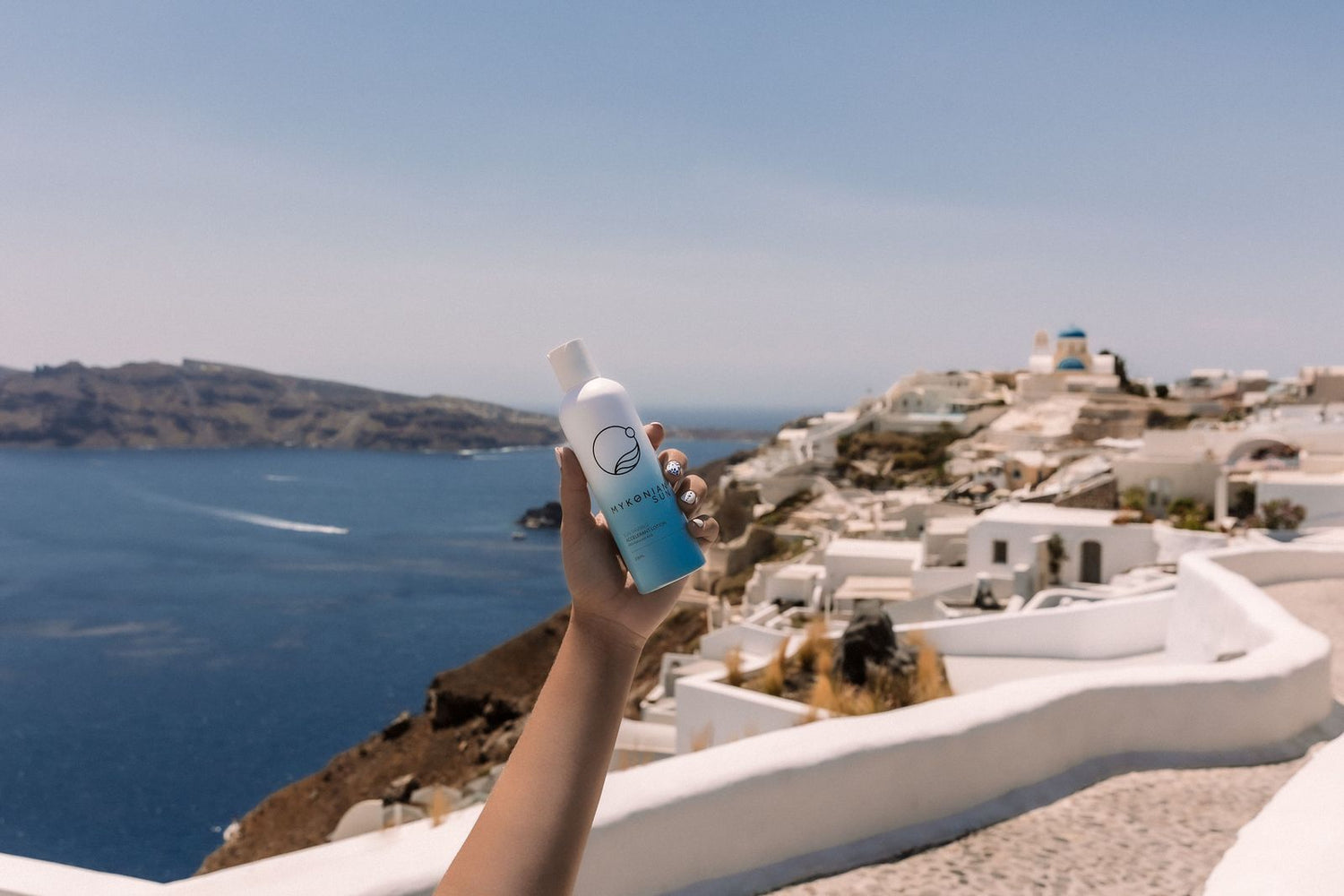 ABOUT MYKONIAN SUN
Here at Mykonian Sun, we've captured the very rays of the golden, Greek sunlight and bottled it. Our rich lotion of vegan ingredients with natural properties, will help you tan to coppery perfection.
Unique to our formula, our combination of oils, and collagen boosting ingredients will not only soak in the streaming sunshine, but will also help diminish fine lines and wrinkles, while keeping your skin hydrated and supple.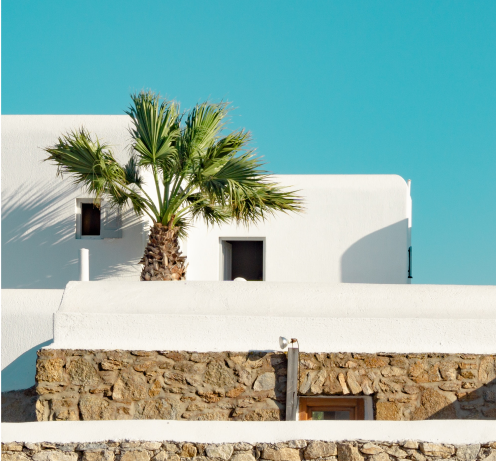 LIVE THE GREEK SUMMER
A dreamy destination for aspiring Greek Gods and Goddesses. Awash in its iridescent Aegean 'LIGHT" you will be transformed and seduced!
Put your finger on its pulse and you will helplessly fall in love.
SHOP NOW
HELLENIC SPIRIT
Mykonian Sun conveys the core values of the Hellenic spirit which encompass community, pride, integrity, family, strength, resilience, hospitality, warmth and FREEDOM! The beauty in Greece and its islands has always been considered a gift from the Gods. Outer beauty is reflected by ones vibrant health, physical and mental strength and spirit.
The sea snd sun play an integral role in achieving this health, beauty and wellbeing. We have bottled all this in Mykonian Sun bringing to the world a summer which is pure magic, a beautiful bronze tan to go with it and a non-stop celebration of life, love, sea and sun.