Regular price
Sale price
$23.63 USD
Unit price
per
Sale
Sold out
Introducing our revolutionary Mykonian Sun SPF10 Tanning Lotion!

Your ultimate solution for achieving a natural, sun-kissed glow while maintaining youthful and radiant skin. Say goodbye to compromising between a beautiful tan and protecting your skin, as Mykonian Sun offers the best of both worlds.
Features: 
Peptide ingredient that enhances melanin production. With this cutting-edge technology, your skin's natural tanning process is stimulated, promoting a faster and deeper tan.
Collagen Boosting Properties: Beyond just tanning, Mykonian Sun is your secret weapon for preserving skin elasticity and firmness. The formula is enriched with collagen-boosting properties that promote the production of this essential protein.
Hydrating essential oils that nourish and moisturise your skin while you soak up the sun.
SPF 10 Protection: Your skin's safety is our utmost priority. Mykonian Sun comes with SPF 10, offering broad-spectrum protection against harmful UVB rays. It shields your skin from sunburn while still allowing the perfect amount of sunshine to stimulate the tanning process.
SHIPPING CALCULATED AT CHECKOUT
PRODUCT GUIDE

Lather generously while sun tanning and let the peptide work its magic.
Share
View full details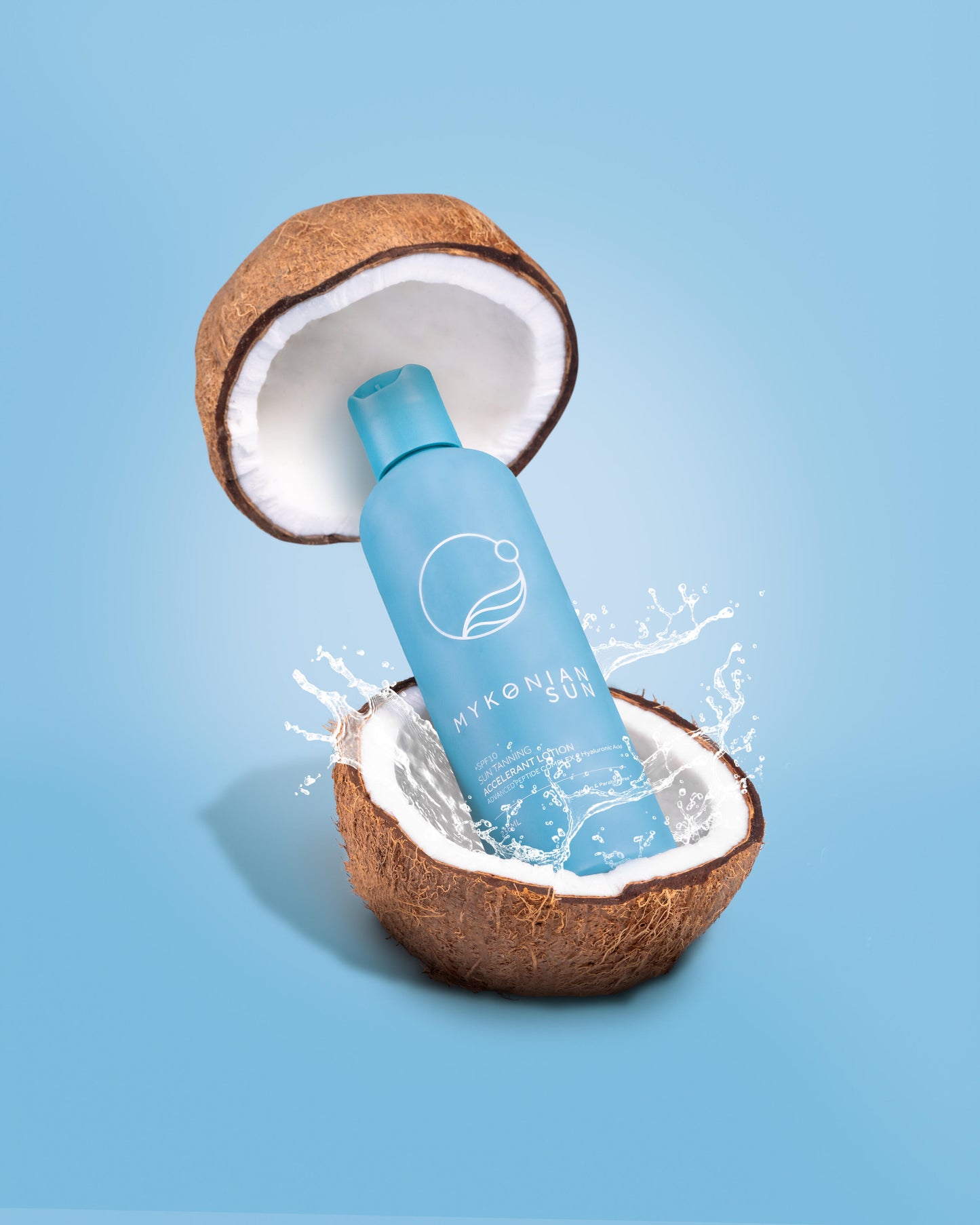 Greatest Tanning & Suncare on the Market!
Whilst it is suggested to wear 30+ or 50+ suncreen, all these have a myriad of not so good ingredients! Mykoniansun products used in conjunction with the SPF 10+, with all great natural ingredients, allow a healthy tan without burning or sun damage if used correctly and sun exposure is limited to an hour or two before reapplying! Safe, natural giving the best in protection plus allowing a healthy tanned glow! Do yourself a huge favour and give the Mykoniansun products a try, after that, you'll never use anything else again!
Shane, Gold Coast, Queensland, Australia.